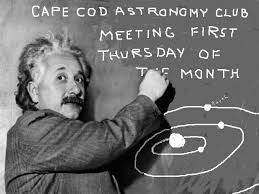 2019 SCHOLARSHIP WINNERS ANNOUNCED!!
This year, we had quite a few very deserving graduating high school seniors apply for our special scholarship for freshman students who are going to be attending LSU this fall. This year, the winner of the Jan Moore Memorial Scholarship is Parker Dlabaj, who is the son of LSU-Memphis members Tim and Michelle Dlabaj. Parker will receive a $1,000 scholarship made possible by funds raised by events such as our annual crawfish boil. Parker will be graduating from Saint Benedict at Auburndale with an incredible 4.1 GPA and having scored a very impressive 30 on his ACT exam. He is a member of the National Honor Society among several other honors and awards. We look forward to following his journey and many successes to come in Baton Rouge!!

Joining Parker at LSU this fall will be our runner-up, Caroline Ammons. She is the daughter of Max and Katie Ammons who are also members of our chapter. She graduated from Collierville High School, and we are pleased to honor her achievements with a $500 scholarship. Please join us in congratulating our winners!!

The recipient of our Joe Olivere Upperclass Scholarship is once again Rainey Charbonnet. If that name sounds familiar, it's because she's a previous winner of our scholarships!! Rainey was a recipient of the Jan Moore freshman scholarship two years ago, and then was the Joe Olivere Scholarship recipient last year! She's working toward a degree in Interior Design with a stellar academic record, making the President's Honor Roll with a stellar academic record. Rainey is also active in many extracurricular activities. She's making us all proud!!

We wish all these deserving students continued success at LSU!! Don't forget that your support of our group through your membership dues and our fundraising events help to make these scholarships possible. THANK YOU!!