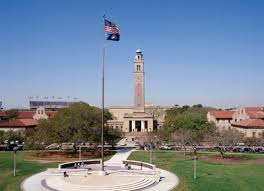 UPPERCLASSMAN SCHOLARSHIP AWARD ANNOUNCED!!
The LSU Memphis Chapter Scholarship Committee has awarded Sarah Kutas the Joe Olivere Memorial Scholarship for 2017.

Sarah is the daughter of Pat and Suzanne Kutas. She has an outstanding GPA and has a dual major in Applied Coastal Environmental Studies and Chemistry. She made the Dean's List her Freshman and Sophomore years. She earned both the "Tiger Excellence" and "Academic Common Market" scholarships for the past and this upcoming year.

Sarah serves as Delta Zeta's Intramural Chair and is a member of the LSU Club Water Polo team. Through Delta Zeta, Sarah has worked with Habitat for Humanity, St. Lillian's Academy, and the Starkey Hearing Foundation. She also serves on the Young Professional Advisory Council and has worked on environmental cleanup with the Air & Waste Management Association.

Sarah is a very deserving recipient of this scholarship and is a great representative for our local Memphis chapter and LSU!!

PLEASE REMEMBER!! Your support of our chapter and our fundraising events help make these scholarships possible!!

THANK YOU FOR YOUR SUPPORT!!